Commercial Plumbing Services
Operating In Your Area Now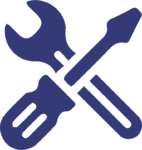 One Off Repairs Care Plan
Ongoing Maintenance Retainer Installations
Refit & Install New Utilities
Coldstream Plumbing did an incredible job repairing my drain line. I'm happy with the quick turnaround and top class professionalism from start to finish.
Coldstream Plumbing is available 24 hours a day, 7 days a week. Whether your dish pit has a clogged drain, or require backflow prevention maintenance, we're always happy to help with any maintenance of installation projects.
Fully Qualified & Insured
We're a professional commercial plumbing company located in Mississauga. Our commercial plumbing experts provide turnkey plumbing installations in various facilities like restaurants, offices, retail, and much more. We do the job right the first time.
All Our Work Is Guaranteed
Our priority is always quality. We cut no corners and always provide the best value for our products, and our services. The job isn't over until your team is fully satisfied with the end result.